Antique - Vintage - Restored - Consigned

Comprehensive Estate Sale Services
Click on the image to the right to read about our services and to access links to
our current and upcoming estate sales available on our Estate Sale Services pages.
Gently Used and Expertly Restored Furnishings, Home Accents, & Original Pillow Decor
We're an upscale dealer offering rare finds and restored items. Drop by our Laguna Hills showrooms for the finest quality and most affordable selection in Orange County with over 8,000 antique & vintage items in inventory. View our web pages for Furnishings & Accents to see some of our selection.
Our Recent Recognition:
Let us know if there is something particular you are looking for, we will help you find that treasure you want. We offer a reasonable delivery and pickup service using our own truck and staff to pass the savings on to you…our valued customers.
Visit Our On-line Stores
We have a collection of on-line storefronts for your shopping convenience. Many of the items listed on our website and available in our showroom are available in our virtual shopping mall. Follow this link to visit our mall The Accents On Us On-line Stores
O
riginal Pillow Decor - One of a Kind Handmade Collections
Our exclusive line of Accent pillow decor is available throughout our store. Pillows to fit every decor and style.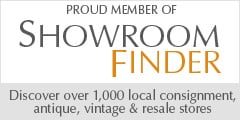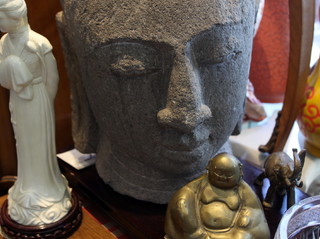 New Items Daily!
Related Links
News